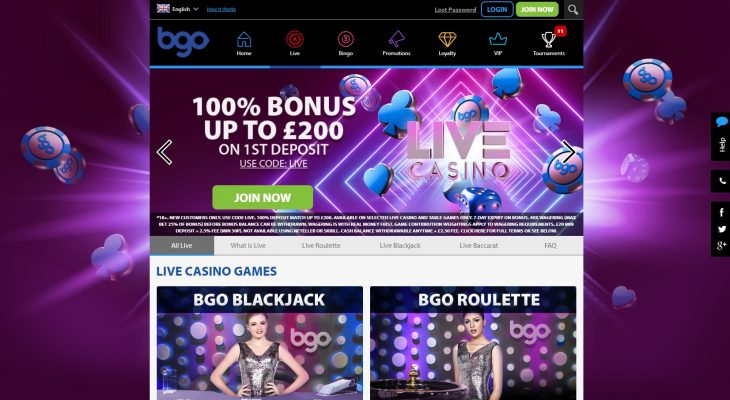 TAG Media Managing Director, Tom Galanis, featured in EGR Marketing's cover feature, written by Jake Evans, in February 2019.
At some point, every gambling operator will have been faced with the decision whether to outsource their affiliate programme or build it in-house. Both choices come with obvious pros and cons, which will ultimately be weighed up and the best approach adopted by the operator depending on their business needs.
This situation occurs in sports betting all the time. Should operators embark on the long and arduous but eventually rewarding task of building their own proprietary technology stacks, or should they leave it to the professionals, while saving time and money with a white label supplier?
The same conundrum applies to affiliate marketing and as ever its different horses for different courses. Bet365 has run its own in-house affiliate programme with great success since Nickelback's How You Remind Me was top of the charts in 2002 while its UK competitor, Ladbrokes Coral, decided to relaunch its affiliate channel with Income Access in January this year.
Paysafe Group's Income Access is the oldest and most widely recognised affiliate management system in the business. The Income Access Network also launched in 2002 and serves as a database to connect egaming operators to more than 22,000 affiliates across the globe.
"Our affiliate team manages close to 20 programmes in multiple global markets and verticals – from online casino, poker, sportsbook and lottery in the US, to sports and tote-betting, casino and bingo in the UK, Ireland, Germany, Austria, Latin America and even Africa," says Income Access marketing director Erica Anderson. "There is no 'one-size-fits-all' approach to our programme development for operators: we build a bespoke strategy to launch and then grow the brand's affiliate channel."
Time to market
Income Access is a proprietary platform that operators can integrate to speed up time to market and get their affiliate programme up and running without prior experience or expertise. The omni-channel system includes tracking and reporting software, campaign targeting tools and in-depth analytics. Everything is handled by the firm, taking responsibility away from the operator.
Anderson goes on to explain why some operators favour the programme: "The three pillars of effective affiliate management are having extensive and well-established relationships, deploying an experienced team of affiliate managers and leveraging affiliate technology. New brands looking to enter the affiliate space commonly choose to outsource management to leverage the experience of a veteran affiliate team without having to recruit and build that team themselves."
She adds: "Even established brands choose to outsource affiliate management when they are looking to grow their affiliate programme rapidly or enter new markets or unfamiliar verticals. For scaling purposes, operators often find outsourcing a more cost-effective approach than direct recruitment. A dedicated and diverse external affiliate team with many years' experience commonly grow a programme more rapidly and effectively than a newly-assembled in-house team."
TAG Media is another company that offers operators guidance on their affiliate activity. The firm was set up by former BetVictor and bet365 affiliate manager Tom Galanis who has become an entrepreneur in the affiliate compliance space. TAG Media is described as an egaming consultancy with three simple goals: "To effect change, deliver results and raise standards".
Whereas Income Access gets stuck into the nitty gritty analytics of affiliate platform management, TAG Media offers deep, tailored and wide-ranging guidance, whether the affiliate programme is run in-house or outsourced elsewhere.
"We have eight or nine companies (including River iGaming and RedZone) on our client roster that we do a variety of different things for," explains Galanis. "Some of them have an affiliate manager in-house, and often this is a junior person. This is where we come into our own because I have four account managers, three of whom have got 10 plus years of experience as affiliate managers in egaming."
According to Galanis, egaming affiliate management should not be treated as an entry or junior level management position. While affiliate managers are often recent graduates or promoted from client services, the fiscal responsibility that comes with the role often greatly outweighs the experience and capabilities of the individual.
Well enough equipped?
Galanis, who also runs a training programme with Totally Gaming's Affiliate Management Academy, says: "The truth of the matter is you've got 22-year-olds coming out of university and they end up managing a small team by themselves when that team generates and maintains upwards of 19% of a company's newly-depositing customers and revenue.
"At 23 I was running BetVictor's affiliate programme by myself and about 25% of the revenue was on me, in a company that employed about 350 people – that is a massive differential gap between skillset, experience and manpower. You are supposed to have a personal relationship with every affiliate partner and obviously there is only so far you can go with that."
The affiliate landscape of 10 years ago was vastly different to today's compliance-led industry, but Galanis estimates that he was managing almost 500 active affiliates with another 1,500 dormant affiliates, and that made it very difficult to carve out meaningful relationships with partners, which is arguably the most important facet of any affiliate business.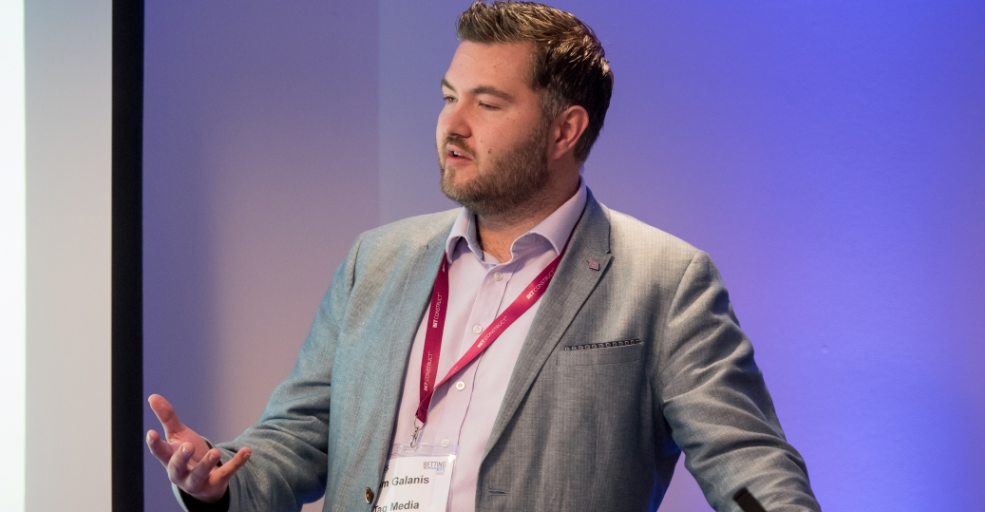 "There is a massive lack of training," he continues. "There is an assumption that anyone could do the job to a degree at most operators. They are thrown in at the deep end with no experience and no training. There is a huge requirement for understanding data and working with individuals within the company to ensure that the affiliate is making money and the company is making money – like no other marketing function really."
Galanis adds that social media managers are in the same paygrade band as affiliate managers: "I am not going to rubbish that job at all, but the responsibilities are far less than an affiliate manager. The revenue comes in but the requirements to do the job well are nowhere near as in place. To have a junior affiliate manager cutting £400 CPA deals without understanding player value is dangerous."
TAG Media can help affiliates in this situation and charges accordingly, whether the team is working in-house or has decided to outsource. The USP is attention to detail, but the firm doesn't offer its own affiliate management software like Income Access.
Galanis does concede that there is no right or wrong way of managing an affiliate programme. "The benefit of working with a company like Income Access would be saving on development time and the resources that come with building your own system," he says.
Asked whether this was an obvious advantage for operators looking to outsource, Anderson of Income Access says: "Yes, it means that operators do not need to have an in-house affiliate resource or indeed anyone familiar with the channel. As our solution is holistic – strategy development and day-to-day management and optimisation, with our own white label software or network – an operator just needs to provide their acquisition and programme goals, and we do the rest."
Planet organic
As mentioned before, bet365 has used the same affiliate software since the early noughties and it clearly works as the number one-rated firm on this year's EGR Power 50 list has felt no need to deviate. However, if the software does need upgrading, (it would be remiss to imagine the tech is the same as it was almost 20 years ago) then it would take the full attention of the development team and this would temporarily take resources away from the core product portfolio – an obvious downside to the organic approach. But do the pros outweigh the cons? "The upside of doing it is that you can control data displays and don't have third party integration issues," says Galanis. "You can also make sure that data is migrated correctly on a live basis which I can tell you from experience falls down on an exterior platform two or three times a year. It might be more and it might be less, but on average, that is what an operator would suffer," he adds.
Another operator handling its affiliate programme in-house is Bgo Entertainment. Bgo made headlines and history for the wrong reasons in 2017 after being on the receiving end of the UK Gambling Commission's (UKGC) first ever financial penalty for advertising failings. The operator was forced to stump up £300,000 for breaching social responsibility rules and deceiving consumers through nine adverts uploaded to bgo.com between 17 July 2015 and 21 July 2016, as well as 14 bgo advertisements on third-party affiliate sites between 4 February 2016 and 18 October 2016.
As a result, bgo decided to get on the front foot in regards to affiliate compliance and became the very first firm to partner with compliance tracking tool, Rightlander. The software, invented by former Net Trekker affiliate Ian Sims, has become an integral piece of kit for the majority of operators in the UK and is a prime example of innovation borne out of necessity. Rightlander partners now include bet365, GVC and Kindred, but the trend was started by bgo back in February 2018.
"We were one of the pioneers of the compliance revolution, setting a good precedent of compliant affiliate marketing," says bgobuddies' Karolina Filip. "We created a detailed affiliate compliance guide outlining key information on what is compliant content and constantly reiterated the importance of using our approved compliant marketing materials. This has brought us to the front of the line of compliant affiliate programmes," she adds.
Bgobuddies is the official affiliate programme for all three bgo brands: bgo.com, powerspins.com and vegasluck.com. Bgobuddies is run in-house through the resources of a small team of affiliate marketing professionals including Filip as head of affiliates. "I strongly believe in building and nurturing our own relationships with affiliate partners as this is more profitable and beneficial in the long term, rather than outsourcing it to third party companies," she adds, making her case for proprietary management.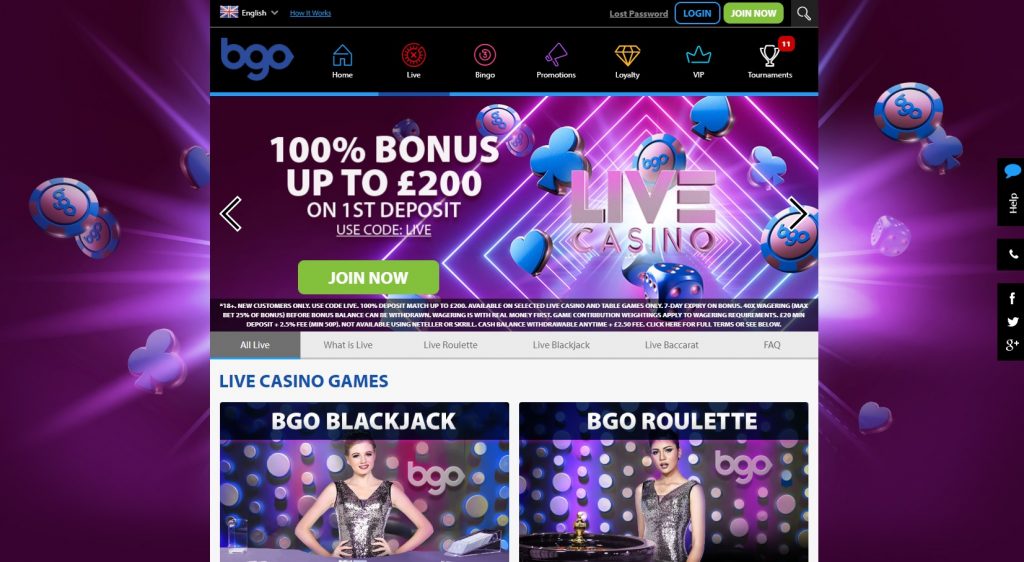 For Filip, the relationship between operator and affiliate is the most important element in ensuring a successful business bond, a recurring theme with each party EGR Marketing has spoken to. "Many believe that success of the affiliate channel is directly related to the affiliate relationship. We've worked for many years with the same affiliate partners and we've built strong relationships which have proven to be committed and continue delivering good player value." She adds: "These partners know our programme and our brands inside out and they deliver the right player traffic."
Filip also believes that the relationship is a two-way street. If the operator truly gets to know its traffic sources, it can tailor specific welcome offers and marketing campaigns to ensure the best conversion rates from specific locations through a more targeted approach. Established relationships built by trust over a number of years are also based on rev share deals, another way to ensure long-term, profitable collaboration.
Regulatory shake up
It was October 2017 when a new set of CAP rules and conditions for advertising created chaos in the UK market. Sky Bet decided to close down its affiliate programme and several operators followed with similar moves to gain much closer oversight of their affiliate partners in a bid to avoid fines.
"Many affiliate partnerships were terminated by UK-facing operators that were not willing to take the risk as the solely responsible party," says Filip. "That's when operators started to keep a very close eye on the actions of their affiliates by monitoring all brand-related content," she adds.
This was a watershed moment for egaming's affiliate marketing sector in the UK. As Filip alluded to, many affiliates not only lost their key revenue streams from retreating operators, but the ones that remained rewrote the marketing rules from the very beginning. This led to an ever-changing list of demands from operators on an almost daily basis, and the affiliates that weren't prepared or weren't able to adapt simply disappeared.
Galanis believes the sector is still due some credit for the way it reacted to the sudden change in attitudes to compliance. One of his ventures, First Look Games, was borne out of the shift. He says: "We were talking about large scale panic on the operator front which led to a smorgasbord of similar but never-quite-the-same guidelines to abide by. I am more than happy with affiliates in the UK and they deserve a lot of praise for acting on this. They got a very wide mix of guidelines and some operators trimmed down their affiliate programmes just as an excuse to cost save."
He adds: "Those affiliates that abided by the rules have survived and done very well, all with the overhanging issue of GDPR too. A lot of praise is needed for coming through the other side. The onus is on the affiliate and of course it is in their interest to sustain their business, but they should be praised, even though they are likely to come under a bit more pressure this year."
Galanis is hinting at a clampdown for the online advertising sector in general this year. In December, Sky UK CEO Stephen van Rooyen slammed the Remote Gambling Association's 'whistle-to-whistle' gambling ad ban, scheduled to come into force in August 2019, because it would force advertising online where "customers are even less protected".
But Galanis vehemently disagrees, insisting the affiliate upheaval of 2017 has brought about restrictions for online gambling advertising that are designed to protect the consumer. "He's said that the online digital ad space is not as regulated as TV but I would disagree with that entirely," says Galanis. "The rules applied to affiliates are far stronger and more widespread than the ones applied to TV advertising."
For affiliate managers, few occupations have become so difficult to navigate in such a short stretch of time. If outsourcing the data management of an affiliate programme to a company like Income Access, or the strategic planning to a business like TAG Media is an option, then why not ease the workload? Especially if 2019 is likely to bring even more restrictions. As Galanis concludes: "The job of an affiliate manager several years ago was to get new players and make money. Now the number one priority is 'don't get fined and don't lose our licence."